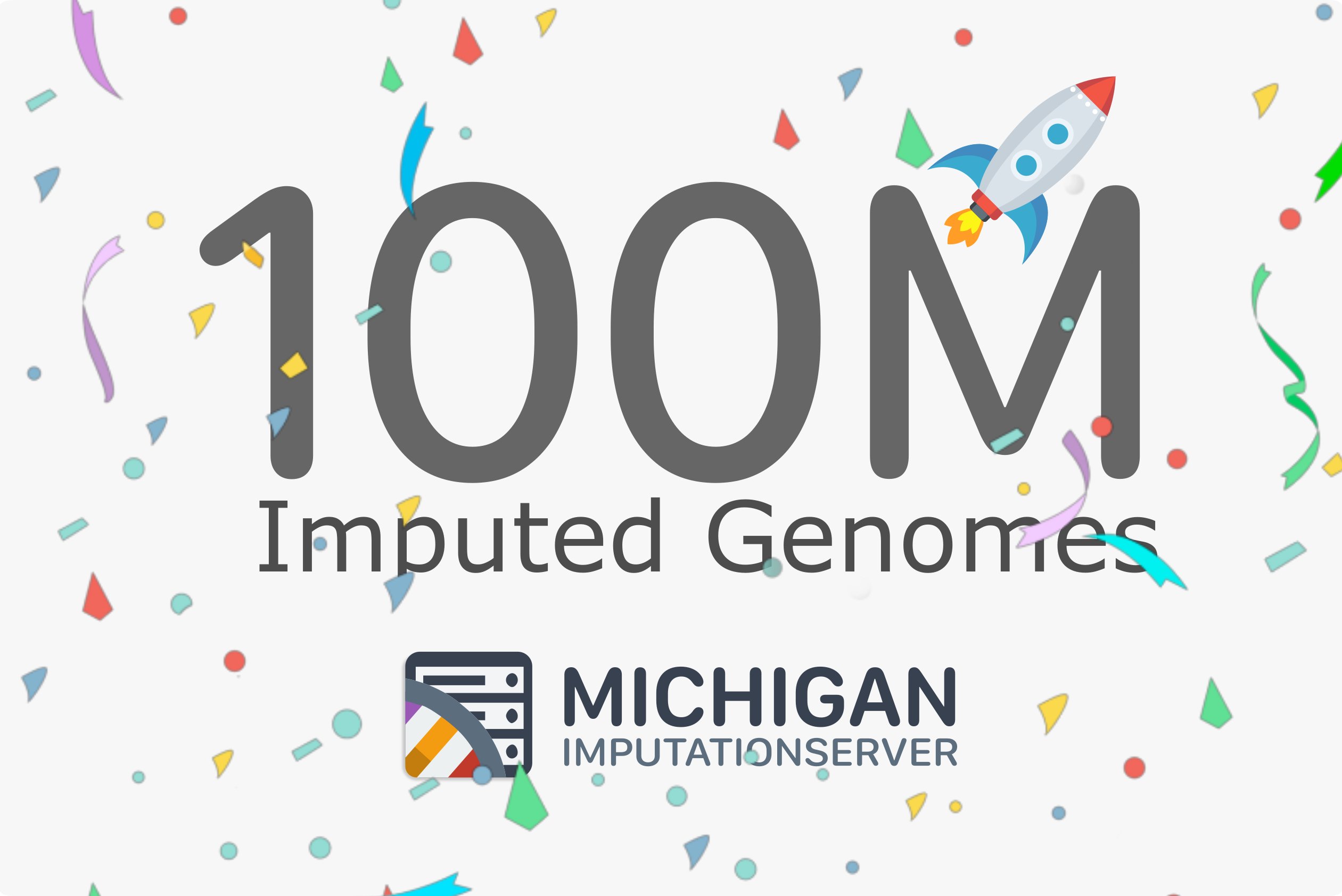 This week, we reached another incredible milestone with Michigan Imputation Server. We have now imputed over 100 Million individual genomes. This number clearly shows that the concept of imputation servers has become a core tool for Human Genetics worldwide.
About
The Michigan Imputation Server is an ongoing collaboration between the Medical University of innsbruck, the University of Michigan (USA) and the EURAC research centre (Italy). It provides a free genotype imputation service for genome-wide association studies (GWAS) and has been published in Nature Genetics with Sayantan, Lukas and Sebastian as shared first authors.
Click here to learn more about the project.